Low Carb Creamy Pumpkin Cheesecake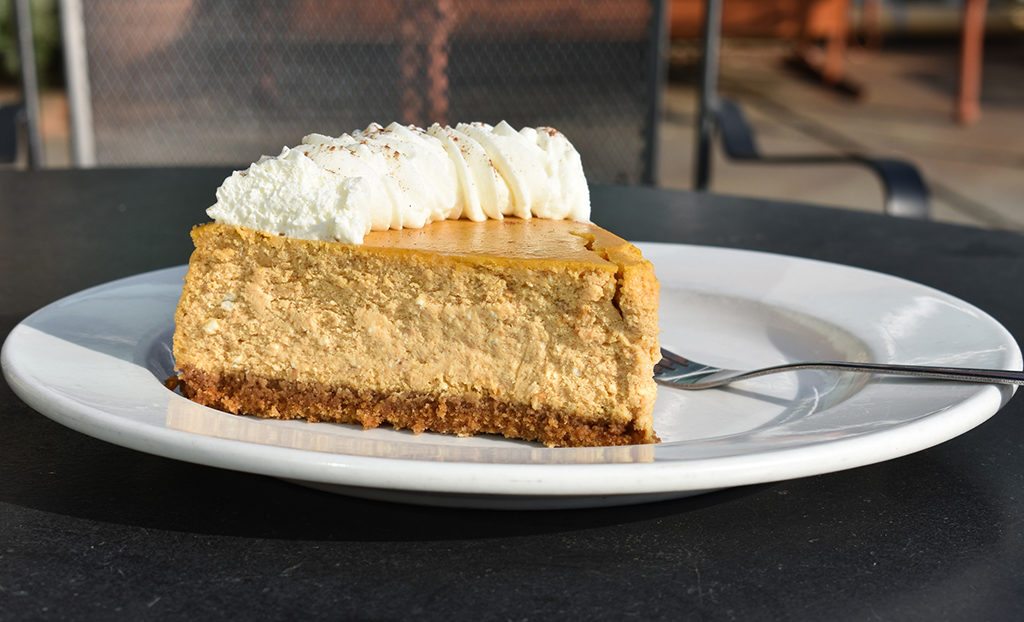 PREP TIME: 10 minutes
BAKE TIME: 50 minutes
Low Carb, Keto, & Paleo Friendly
INGREDIENTS
Base
2 Tbls grass fed and/or organic butter
2 Tbls powdered Swerve or Erythritol
1 Cup Bob's Red Mill Paleo Baking Mix, almond flour or ground walnuts
½ tsp pumpkin pie spice
Filling
16 ounces organic cream cheese, must be room temperature (or will be lumpy)
1 cup powdered Swerve or Erythritol
1 cup canned pumpkin
2 large eggs at room temperature
1 tsp vanilla extract
1 Tbls pumpkin pie spice
1/8 tsp salt
DIRECTIONS
Base
Preheat oven to 325F. Grease an 8×8 pan with butter; set aside.
In a medium mixing bowl, combine melted butter and Swerve (erythritol), mix until fully blended. Add almond flour and pumpkin pie spice; stir until combined.
Transfer mixture to 8×8 pan and press mixture evenly on the bottom of the pan. Bake in the oven for 10 mins, then set aside to cool.
Filling
Beat together the cream cheese and eggs until smooth and creamy.
Add the pumpkin, sweetener, pumpkin pie spice, salt and vanilla to the cream cheese mixture and mix until smooth and creamy. Do not overmix.
Pour into crust. Spread out evenly and bake for 40 minutes or until the edges are firm but the middle is still slightly jiggly.
Remove from the oven and let cool completely. Cover with plastic wrap or foil and refrigerate for at least 2 -4 hours before slicing.
Can be garnished with real whipped cream and/or nuts.
LEAVE A COMMENT