LINDY'S BEST CAULIFLOWER FRIED RICE EVER!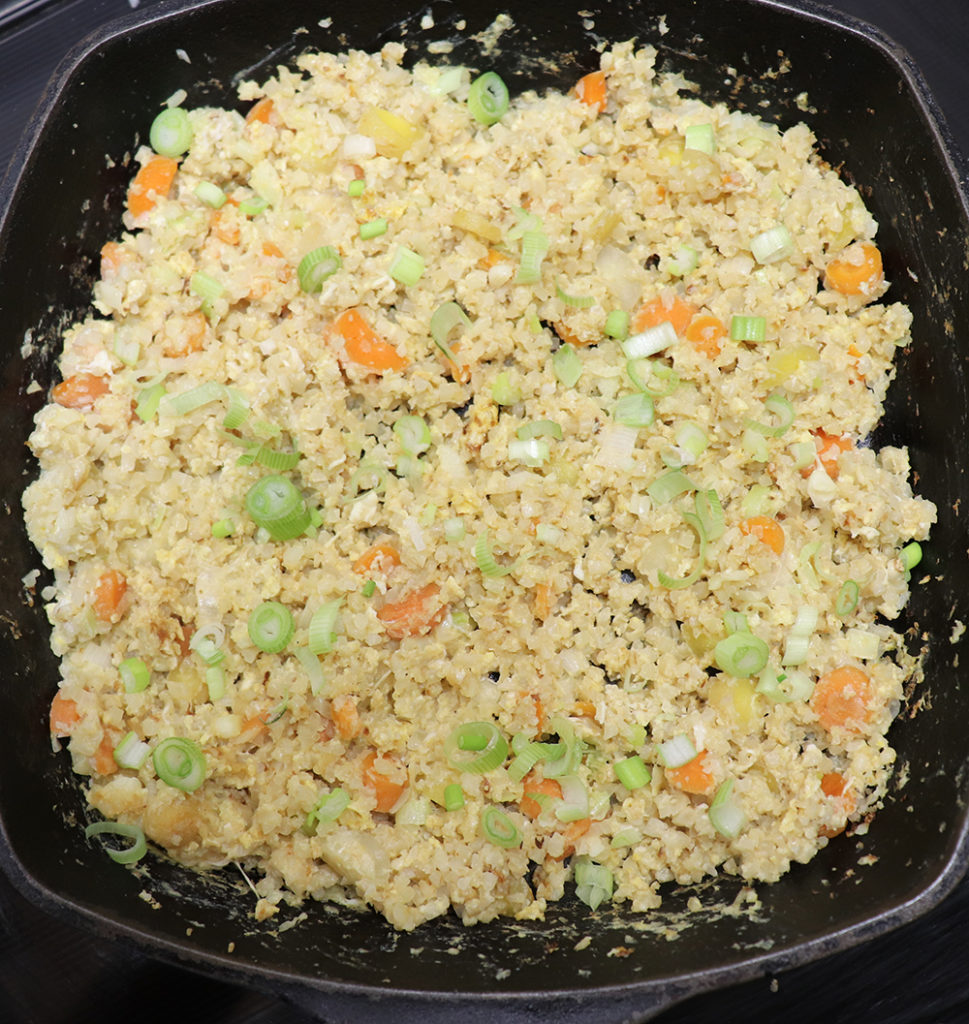 PREP TIME: 5-10 minutes
COOK TIME: 15 minutes
Servings: 4

Low Carb, Keto, & Paleo Friendly
INGREDIENTS
2 Tbls avocado oil, butter or ghee
12 ounces riced cauliflower (fresh or frozen; I use Trader Joe's frozen)
3 large or 6 small green onion, sliced white & green separated
¼ cup organic carrots diced (optional); multi colored carrots make the dish look better & add more nutrition
2 – 3 cloves garlic crushed
1 large pastured egg, beaten
2 Tbls gluten-free Tamari soy sauce (or to taste)
1 – 2 tsp sesame oil
DIRECTIONS
In a large skillet or wok, heat oil, butter or ghee.
Add carrots and riced cauliflower. Cook, stirring occasionally, until veggies begin to soften—about 4 – 6 minutes.
Stir in white part of green onions. Cook until veggies are tender—about 2 – 3 minutes.
Add garlic and cook for 1 minute.
Pour in the egg and mix together with veggies. Cook, stirring frequently, until egg is scrambled—1 to 2 minutes.
Stir in the Tamari soy sauce, green part of the onions and the sesame oil. Adjust seasonings to taste.
LEAVE A COMMENT