Lindy's Salmon Cakes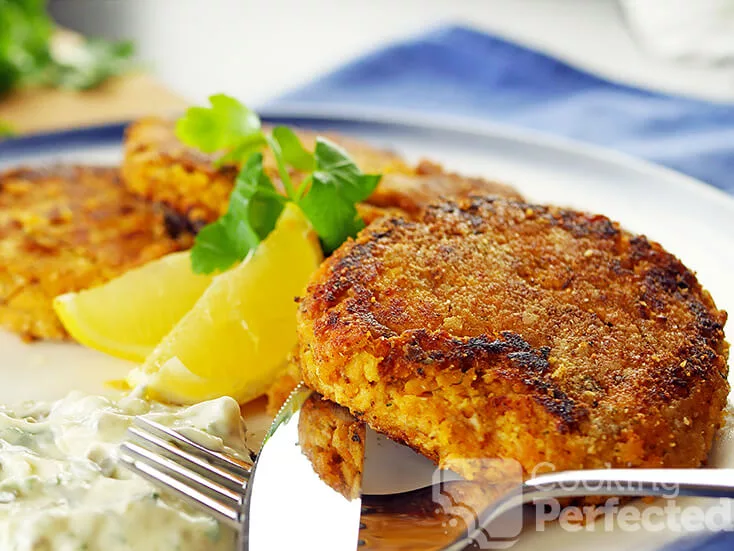 SERVES: 3-4
Low Carb, Keto & Paleo Friendly
INGREDIENTS
2 cups fresh salmon, flaked or canned salmon (must be wild caught pacific or Alaskan; canned may have soft bones which can be removed or easily broken into salmon. They are not harmful)
1 Tbls REAL mayo (not reduced fat); avocado oil brand like Primal Kitchen is best
½ cup almond meal flour (Bob's Red Meal or Paleo Baking Mix are good choices)
1 ½ tsp finely chopped onion
1 ½ tsp finely chopped organic celery (optional)
1 organic or pastured egg
1 Tbls fresh dill, basil or parsley, chopped (optional)
Salt and pepper to taste
1 Tbls avocado oil
Old Bay Seafood Seasoning (optional and to taste)
DIRECTIONS
Remove all bones from salmon.
Combine salmon, mayo, herbs, onion, celery, salt, pepper and egg and mix well.
Form into 6 patties and chill for at least 2 hours (best if chilled, but still good if not).
Heat oil in large skillet over medium heat. Cook patties in single layer, about 6-8 minutes, turning once until golden brown.
Serve with sour cream or lemon wedges if desired.
LEAVE A COMMENT