Vegan or Paleo?
What are the Similarities, Differences and Caveats?
Two popular diets right are now are Veganism and Paleolithic (Paleo for short). There are a boatload of blogs, books and documentary films making a case for one ideology or another. When asked in which camp I land, I say, "Both and neither. (How's that for being noncommittal?)" The reason is that I see benefits to both sides. I also see caveats and pitfalls as well.
Diet and food choice are personal decisions and understanding different eating styles can be complicated. Both sides oftentimes defend their positions with near religious fervor. I want to bring understanding to the issue. Before we delve into all of that, let's first look at what each eating plan is all about.
Healthy Dining Tips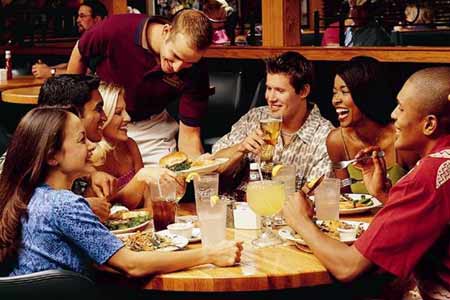 BECOME RESTAURANT SAVVY!
Restaurant meals typically contain as much as 60 percent more calories than the same dishes prepared at home. You can sabotage your healthy eating and weight loss goals if you don't make wise choices. Here are some tips that will make you restaurant savvy:
What Are the Fords Having for Dinner?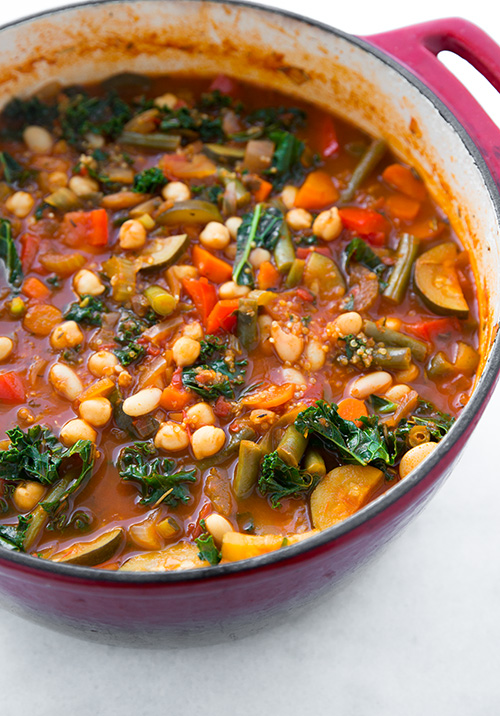 Kale and Quinoa Minestrone Stew (Vegan and Gluten Free)
Makes Vegans and Paleos Happy!
This stew is not only hearty and delicious, it is health giving. It is actually a cross between a soup and stew. Being both vegan and gluten free, the stew fits into both the Vegan and Paleo palate. To make things easier, I used frozen green beans. I made it in a large batch and froze meals to consume later. This recipe would be great to have on chilly game day with hot corn bread. Yummo enjoy!
Healthy Harford Day 2014
The BEST Day Ever!
It was a sparkling warm day in September when Harford County, Maryland held its 4th annual Healthy Harford Day. This family-friendly event drew upwards of 1,500 people to experience live cooking demonstrations, exercise classes, free bike helmets, free health screenings, free massages, nutrition tips and information, children's activities and a boatload of other fun and informative activities.
Need a Speaker?
Need a speaker for your business, civic, church, or social group? Lindy speaks on a large variety of Nutrition topics in a fun, engaging and inspiring way. A few of her topics include: "Naturally Creating More Energy," "The Skinny on Fats," "Healthy Weight Loss," "How to be Optimally Healthy," and more. Email lindyford@comcast.net for more information.
About Lindy
Lindy Ford's passion is helping people achieve greater freedom through wellness and nutrition.
Lindy holds a degree in Nutritional Science and Dietetics from the University of Maryland, College Park. She also holds a degree in communications from Towson University. Lindy is a Registered Dietitian and Licensed Nutritionist.
Lindy's experience includes developing and implementing a successful employee nutrition wellness program for the local Health Department where she conducted individualized counseling and education. She has conducted nutrition wellness seminars and classes for a community nurses' organization, local law enforcement, health fairs, senior centers, community and church groups and professional business organizations.
Lindy loves her job. She runs a private nutrition practice where she practices "functional nutrition." Functional medicine supports a person from the standpoint of what constitutes health and not disease. It seeks to get to the root of the problem instead of just treating symptoms. This approach takes longer, but the results are better and long-lasting.
Lindy is a working mom with a family that includes a four year old and she is always striving to achieve balance. She understands and appreciates the challenges that busy moms face.
In This Issue
Vegan or Paleo?
Healthy Dining Tips
What Are the Fords Having for Dinner Tonight?
Healthy Harford Day 2014
Need a Speaker?
About Lindy
Quick Links
"Healthy Holidays" in the Fall/Holiday issue of
Harford Style Magazine
Patient Testimony
And the Winner Is...
"Healthy Holidays" in the Fall/Holiday issue of Harford Style Magazine!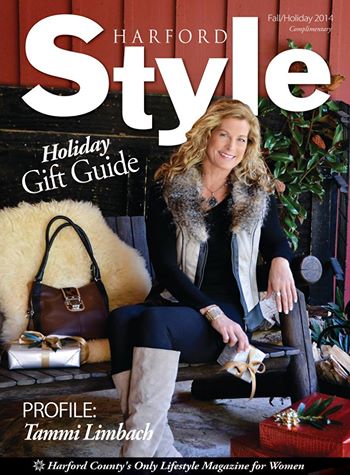 The ink is still wet on this magazine! Grab a copy of Harford Style (available at many retailers around Harford County). Check out Bari Klein's article, "Healthy Holidays." Bari interviewed me on how to get through the holidays without gaining weight and without feeling tired and run down. She even included one of my recipes!
Patient Testimony
If I was a teacher, Donna would be teacher's pet. I wouldn't be able to help myself. This beautiful lady got fed up with poor energy and health and weight gain. She embraced everything I taught and recommended. Donna was not going to "settle" like I see so many people do. She is on a positive trajectory in life and I only see her health getting better and better. Here are Donna's words:
"Where should I begin? I am going to really make myself vulnerable and not only tell you how much I lost but how much I weighed when I started working with Lindy. Yes, this makes me vulnerable but it keeps me accountability and to be honest I would never make myself this vulnerable unless I knew I would be successful. So here is the truth at age 53, 5' 6 1/2" I was 235.6 lbs. when I started.
I had literally tried every diet, shake, etc. that was out there and I lost the weight but always put it back on. We have all been on that vicious roller coaster of desiring to be healthier and needing to lose weight and then eventually gaining the weight back and then some. I can't count the pounds I have lost over the past 40 years! To date, I have taken 23 pounds off in two months! I also lost inches and will post the inches in a later article should you want to following my success story. I can only handle so much vulnerability at a time! LOL.
When I brought my blood tests to Lindy I found out that I was pre-diabetic, had low iron and vitamin D levels, my cholesterol was high among other health issues. Two months later my cholesterol is down from 210 to 182, my vitamin D level was 14.8, it is now 86! I was pre-diabetic on my way to type II diabetes and heart disease. Instead I have not only stopped the progression but turned it around and have more energy and am on my way to optimum health.
You just need to have the desire then make the commitment to start working on your goals to a healthier you. Lindy will give you a complete meal plan to follow and lots of love and encouragement along the way. Make sure you fill out your daily food journals. The journals helped in so many ways, first it helped Lindy identify any problem areas for me and made sure I understood what and when I needed to eat, second it held me accountable, and third it helped me keep tracked of what and when I last ate. If I can do it, so can you! Start living the abundant life God intended you to live"
Blessings, Donna M
And the Winner Is...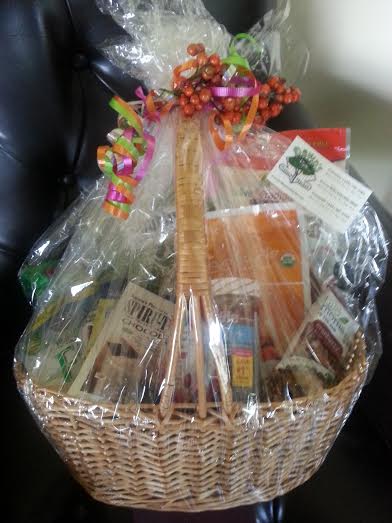 Dalene Sanders of Bel Air is the winner of a fabulous healthful gift basket graciously donated by David's Natural Market in Forest Hill. It is so full of goodies that I'm a little envious of Dalene. Thanks, Jill Stankis, David's manager, and all the David's employees for helping make Healthy Harford Day a success. You rock!