Better Bones: Preventing Osteoporosis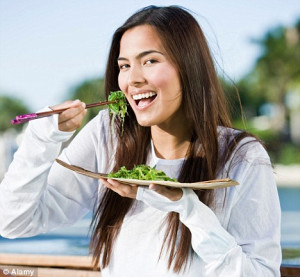 Throughout your lifetime you've naturally been losing bone and building it back. For many there comes a point when they start losing more bone than they can replace. For women this often occurs around perimenopause or menopause.
Osteoporosis is a progressive disease that manifests in low bone mineral density, thus making the individual susceptible to bone fractures. Osteopenia is also substandard bone mineral density, but is not clinically low enough to be classified as osteoporosis. Both conditions need to be addressed.
Responsible Drinking (of Juice)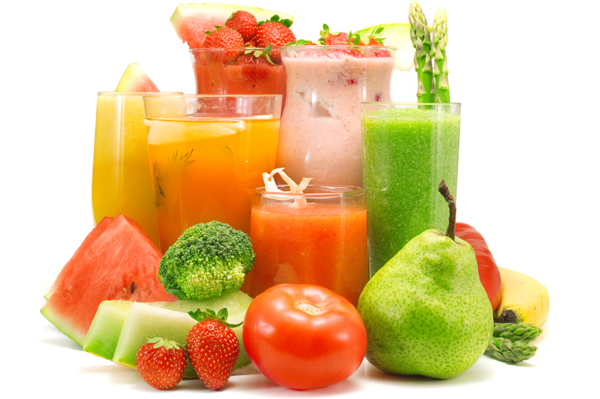 Juicing and green drinks have become chic and popular these days. Although I don't juice often, I have joined the ranks of those who find juicing appealing for the benefit of packing in a lot of nutrients into a palatable and convenient form.
I like it when people get more non-glycemic veggies into their diets, and when they "drink their veggies" there are certainly many benefits. Juicing and green drinks come with a "Lindy Warning," though. Whether they come directly from your juicer at home or from a store, juices need to be approached with caution. Here are the two big reasons:
What Are the Fords Having for Dinner Tonight?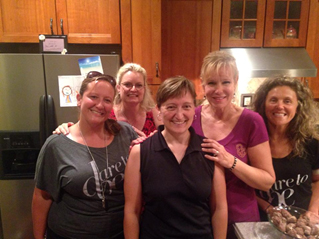 Spicy Tomato Basil Sauce
Our dinner was actually made and assembled last week. A group of health-minded friends decided to start a cooking club. I just call them the "Cookin' Girls." This idea came from April (far left) because she knows how hard it is to consistently provide healthy, delicious meals for our families (and to us). We all participate in a private Facebook page and present recipes and ideas. We also encourage each other and provide inspiration. All of the recipes are heavy on veggies, clean meats, and are gluten and dairy free.
Almond Cinnamon Smoothie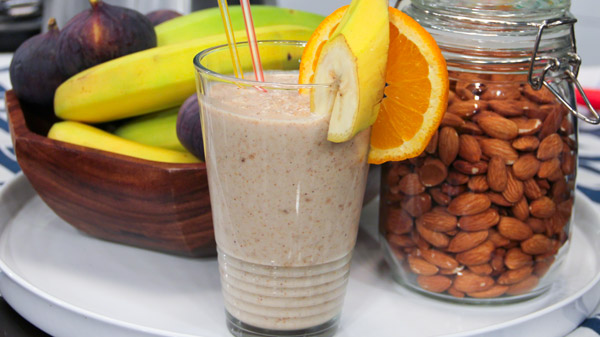 Last month we delved into the subject of protein powders and what constitutes a healthy one. This month I want to provide you with an energizing and blood sugar stabilizing smoothie that is a daily staple for me.
With this smoothie, I never measure ingredients. I've been doing this long enough to eyeball. Most of the amounts and ingredients can be tweaked to your liking and taste. This is not overly sweet so your taste buds may need to adjust (you are not drinking a Mickey D's milkshake).
Are You a Met? The Alternative Metabolism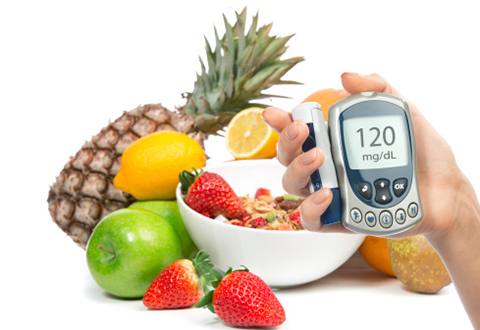 Just a few years ago, I thought I was doing everything right—diet, exercise, healthy lifestyle—but my numbers kept creeping toward prediabetes. What I didn't know then was that I have what I now call an Alternate Metabolism. I, along with 30-70% of the population, was born with the genetic predisposition to improperly handle carbohydrates: breads, pasta, sweets, rice, starchy vegetables, pretzels, even whole grains! We (I like to call us "Mets") experience a rise in blood sugar after eating carbohydrates that triggers the pancreas to make more insulin than necessary, which results in, among other things, an inability to lose weight, elevated lipid levels, and insulin resistance. Alternate Metabolism has also been linked to Metabolic Syndrome and Insulin resistance.
In This Issue
Better Bones: Preventing Osteoporosis
Responsible Drinking
(of Juice)
What Are the Fords Having for Dinner Tonight?
Almond Cinnamon Smoothie
Are You a Met? The Alternative Metabolism
Quick Links
Nutrition Tip of the Month
Patient Testimony
About Lindy
Nutrition Tip of the Month
Swap a cup of pasta for a cup of vegetables. For example, when ordering at a restaurant, ask that the entre be served over sautéed spinach instead of pasta. You can trim your waistline by eating less pasta and more veggies. Cynthis Sass, RD states, "You can save from 100-200 calories if you reduce the portion of starch on your plate and increase the amount of vegetables."
Patient Testimony
Jim came to see me several months ago presenting with diabetes, high blood pressure, and elevated lipids. He weighed 345 pounds. To be honest, I was concerned about Jim being able to stick to the Alternate Metabolism Pancreas Stabilization Program. Why? He didn't prepare his own meals and ate A LOT of Fast Food. Jim, like a lot of men, doesn't like to do dishes and rarely cooks. His "go-to's" were KFC fried chicken with double mashed potatoes, and Marie Callender's Dinners. I was worried.
I can't be prouder of Jim's progress. He jumped on board and never looked back. Jim still doesn't cook much, but instead of ordering fried chicken at KFC, he gets grilled chicken (calls it KGC) with double green beans and throws the biscuit to the birds (poor birds). Jim is off ALL of his diabetes meds with an A1C at 5.6! His lipid medication has been reduced and his doctor just cut his blood pressure medication in half again. Jim has lost 60 pounds and only needs to lose another 30. Jim is not only a patient, but he is my friend and all of this makes me happier than a pig in slop!
"I honestly thought I was doomed to be heavy for the rest of my days because I was eating according to the ADA dietary standard recommendations, but still never losing weight. I was skeptical about the Pancreas Stabilization Program at first. However, amazingly, I was successful on the first 8 week phase of the program. I've progressed to the second phase and in roughly eight months, I lost 60 lbs. I discontinued my diabetic medication and my doctor reduced my blood pressure medication twice. This was the only program that ever worked long-term for me, as I've had weight issued on-and-off through the years, and I tried 'em all, (as the song goes)."
Jim H. — Age 45
About Lindy
Lindy Ford's passion is helping people achieve greater freedom through wellness and nutrition.
Lindy holds a degree in Nutritional Science and Dietetics from the University of Maryland, College Park. She also holds a degree in communications from Towson University. Lindy is a Registered Dietitian and Licensed Nutritionist.
Lindy's experience includes developing and implementing a successful employee nutrition wellness program for the local Health Department where she conducted individualized counseling and education. She has conducted nutrition wellness seminars and classes for a community nurses' organization, local law enforcement, health fairs, senior centers, community and church groups and professional business organizations.
Lindy loves her job. She runs a private nutrition practice where she practices "functional nutrition." Functional medicine supports a person from the standpoint of what constitutes health and not disease. It seeks to get to the root of the problem instead of just treating symptoms. This approach takes longer, but the results are better and long-lasting.
Lindy is a working mom with a family that includes a four year old and she is always striving to achieve balance. She understands and appreciates the challenges that busy moms face.