Protein Powders Are NOT
All Created Equal (Far from it!)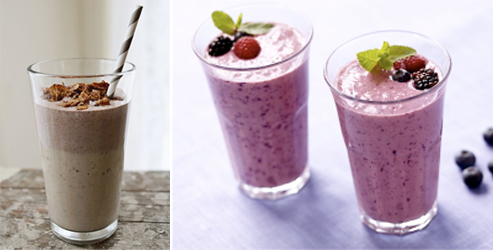 Protein powder supplements are everywhere, and choosing a high quality one that is beneficial to your body can be confusing and mind boggling. They are vastly different because of the sources of ingredients as well as manufacturers' practices.
I personally love protein smoothies and shakes (I'm drinking one as I write) and I consume at least one or two a day. You can't beat the convenience or the nutrition.
Why use protein powders?
Protein is essential in our diets and necessary to build, maintain and repair muscle. Meats contain complete proteins and plants contain incomplete proteins which have to be combined to make a complete protein. The problem with turning to meat exclusively for your protein is that meat is acidic. It's very vital to our health to keep our internal environment as disease-fighting and health- producing alkaline as possible (think fruits and veggies).
Another problem with commercial meat is that it is filled with chemicals, antibiotics and hormones.
What Are the Ford's Having for Dinner Tonight?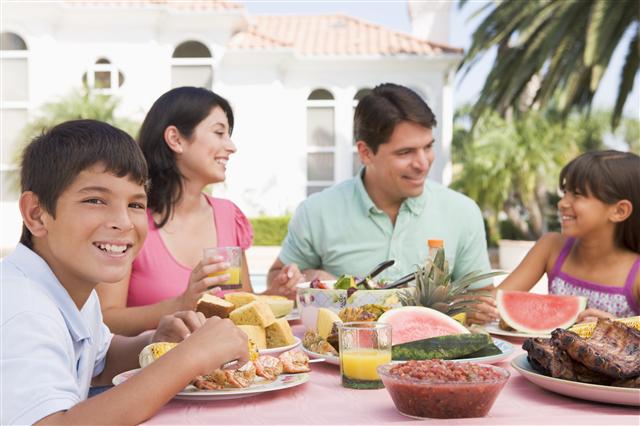 Cabbage Steaks
I simply can't say enough about cabbage—it has detoxifying effects it on the liver and is chocked full of weight loss enhancing nutrients. This recipe is so easy and tastes amazing!
Watermelon: Delicious and Surprisingly Nutritious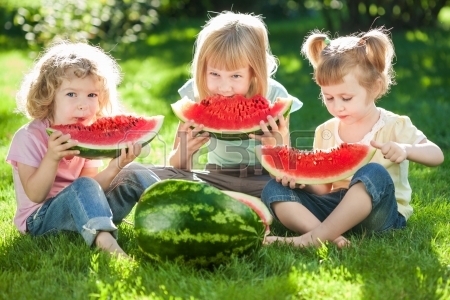 Watermelon harvests peak in the month of July in the US and therefore it is known as National Watermelon Month. (I bet you didn't know that!)
Watermelon is thought to have originated in Egypt 5,000 years ago where it was depicted in hieroglyphics. This sweet treat is now the most-consumed melon in the U.S. and Mexico with more than 300 varieties grown in these two countries.
Here are a few fun facts about watermelon:
Watermelon is a Fruit AND a Vegetable How could that be? It is a cousin to cucumbers, pumpkins and squash and is a sweet seed-producing plant.
Watermelon is Mostly Water It certainly lives up to its name because watermelon is more than 91 percent water. Eating watermelon on a hot summer way is a good way to stay hydrated (along with a lot of good, pure water).
Watermelon and Arugula Salad with Hazelnut Dressing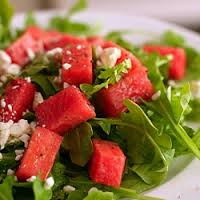 Ingredients:
1/2 cup (3 oz.) hazelnuts (walnuts or almonds can be used)
1 Tablespoon Sherry vinegar
1 1/2 teaspoons fresh lemon juice
1 teaspoon minced shallot
1 teaspoon sugar
2 Tablespoons canola oil
2 teaspoons hazelnut oil
3/4 lb (9 cups) arugula, tough stems discarded
2 cups of small cubed watermelon
1/2 cup ( 2 oz.) mild fresh goat cheese (Feta can be used)
Picky Eating & the Smart Parent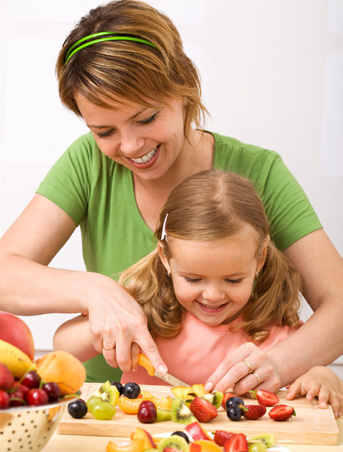 It's dinner time. Parental tension rises. "Are we going to have our nightly battle with Jeffrey and food again? Maybe this time he will eat something other than chicken nuggets and macaroni." Jeffrey demands his "usual" and the battle is on. Mom cajoles and bribes him to eat something else to no avail. She feels obligated to make him something different than the rest of family. After all, he has to eat something. He can't go to bed hungry.
Food issues with kids are tough—no doubt about it. Let's set the record straight. If you have a picky eater, you are not a bad parent. We know innately, though, that picky eating can undermine good health and isn't best for our kids.
We certainly don't want to digress to the days of making children sit for hours in front of plate of Brussels sprouts or demand that they "clean their plates" because of starving orphans in Outer Mongolian. On the other hand, we don't want to deprive our children of life-giving, brain enhancing phytonutrients, and create social problems and a bad relationship with food either. All parents want balance in this area.
In This Issue
Protein Powders Are NOT All Created Equal
What Are the Ford's Having for Dinner Tonight?
Watermelon: Delicious and Surprisingly Nutritious
Watermelon and Arugula Salad with Hazelnut Dressing
Picky Eating & the Smart Parent
Nutrition Tip of the Month
New Hormone Health Profile
About Lindy
Nutrition Tip of the Month
Watermelon has more lycopene than raw tomatoes! Lycopene is a powerful carotenoid antioxidant (think cancer preventer). It's most often associated with tomatoes, but watermelon is actually a more concentrated source.
New Hormone Health Profile!
Hormonal and physiological imbalances leave many people with nebulous symptoms that are difficult to diagnose and therefore difficult to treat.
I adapted the work of a naturapathic doctor, and came up with a hormone health profile. So often, I suspected conditions such as low DHEA, high insulin, low progesterone or low serotonin, but couldn't really be sure. There are tests by specialized labs, but they are expensive and usually out-of-pocket.
This profile is extensive with a series of checklists of symptoms and conditions. It has been invaluable to me as a "nutrition detective" to help individualize a program for each patient and uncover some root problems.
The hormonal health profile is not meant to definitively diagnose (only a physician can do that), but it can help nutritionally guide the patient.
I am overjoyed to offer this to my patients.
Patient Testimony
"Lindy offers so much more than nutritional support, she truly looks at the whole person. Not only is she a ray of sunshine when she walks in the room, she brings such an extensive knowledge base with her. She also incorporates the support system into the nutritional plan, which was very helpful. Lindy worked closely with my mom who recently was diagnosed with stage IV cancer. She didn't just give her the standard recommendations but looked at her individual needs. Lindy is an expert on nutritional supplements and is able to help prioritize what is important. Through her recommended plan, my mom has been able to tolerate an aggressive treatment with minimal symptoms. While she isn't symptom free, she is able to tolerate the treatment in a way that is even surprising her oncology team. I can't say enough about how knowledgeable and compassionate Lindy is!"
S.P. — Baltimore, MD
Update: Just heard from this lady and her mom's latest PET Scan just came out clear! This is truly a family success story--all of them are supporting mom and not only is mom eating wonderful, healing, whole foods, but all the family members are as well!
About Lindy
Lindy Ford's passion is helping people achieve greater freedom through wellness and nutrition.
Lindy holds a degree in Nutritional Science and Dietetics from the University of Maryland, College Park. She also holds a degree in communications from Towson University. Lindy is a Registered Dietitian and Licensed Nutritionist.
Lindy's experience includes developing and implementing a successful employee nutrition wellness program for the local Health Department where she conducted individualized counseling and education. She has conducted nutrition wellness seminars and classes for a community nurses' organization, local law enforcement, health fairs, senior centers, community and church groups and professional business organizations.
Lindy loves her job. She runs a private nutrition practice where she practices "functional nutrition." Functional medicine supports a person from the standpoint of what constitutes health and not disease. It seeks to get to the root of the problem instead of just treating symptoms. This approach takes longer, but the results are better and long-lasting.
Lindy is a working mom with a family that includes a four year old and she is always striving to achieve balance. She understands and appreciates the challenges that busy moms face.