The Amazing Magic Oil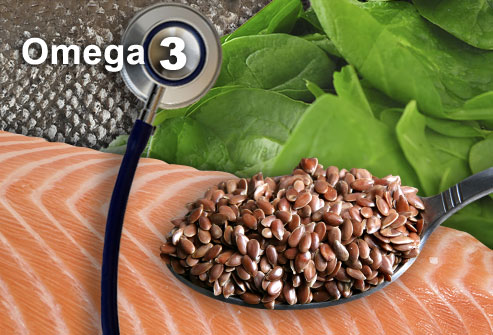 What if I told you there is an amazing, magical substance that decreases blood pressure, lowers triglycerides, reduces the risk of heart disease, decreases blood sugar levels, alleviates mood disorders and depression, fights wrinkles and skin problems, reduces inflammation in the body (oftentimes the precursor to disease), and helps relieve arthritis? Would you say it sounds too good to be true and tell me to take my snake oil elsewhere?
Well, I am trying to "sell" you on some oil, but not snake oil—Omega-3 fatty acids. This oil has health benefits so amazing that every person who has a pulse should sit up and take notice.
What are omega-3 fatty acids?
Omega-3 fatty acids are a group of essential polyunsaturated fatty acids, including Eicosapentaenic Acid (EPA) and Docosahexanoic Acid (DHA), which are found in fish, and Alpha-linolenic Acid (ALA), which is found in plants. The word essential here means that the human body doesn't produce them.
What Are the Ford's Having for Dinner Tonight?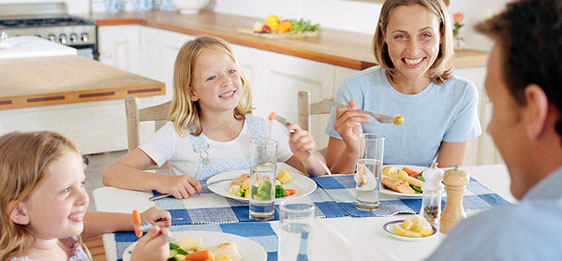 Lindy's Salmon Cakes
This is a recipe that I developed and to be honest, we are having this tonight because I've been with patients all day and I forgot to get something else out of the freezer. The directions say to chill and that is best, but sometimes I cheat and don't chill (because I'm throwing this together at the last minute).
Not to say, my family doesn't love salmon cakes. Bryan is not a big salmon guy, but he really likes this dish. It reminds him of his childhood when his mom made cod cakes (his mom is a phenomenal cook, me, not so much). These are easy to make and packed with omega-3's. I like to make extras so I can reheat and eat for breakfast the next day.
Irritable Bowel Syndrome: You Can Have Relief!
Nearly 20% of American adults suffer needlessly for years, even decades, with Irritable Bowel Syndrome (IBS). It might be due to little or poor treatment, or misunderstanding of the condition or treatment necessary for healing. Some medical practitioners advise patients to just eat more fiber, take antidepressants or anti-spasm drugs. Some even go so far as to suggest the patient's symptoms are purely psychological, in other words, "all in your head." You don't have to suffer with IBS! However, in order to alleviate or reduce the symptoms, you must address the underlying causes of why your digestive system is malfunctioning, and pursue ways to restore digestive health.
In my practice, I've found that there are two main causes of IBS: (1) Overgrowth of bad bacteria in the small intestine; and (2) food sensitivities.
Baked "Good For The Soul" Sole
Last month we highlighted the importance of Vitamin D. Here is a recipe that is rich in this important nutrient.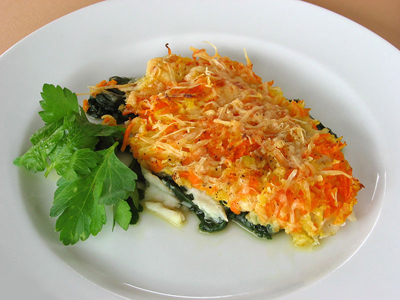 The place to get vitamin D is from the sun, but there are a few food choices that are high in D. This dish has a good amount of D.
Nutrition Tip of the Month
The American Heart Association recommends at least two servings a week of fish. A serving is 3.5 ounces of cooked fish or 3/4 cup of flaked fish. Farm raised fish is not the best choice because of the excess chemicals and unsanitary conditions of farm raising. Always ask for wild caught and remember to severely limit fish like albacore tuna, shark, swordfish, king mackerel and tilefish.
Patient Testimony
"Lindy's program was extremely helpful in improving my all around health and also helped me lose the excess weight I carried. My blood sugar levels dropped and my energy improved dramatically. Lindy is thorough in her instructions and gave excellent suggestions for products. She can help anyone be successful."
Mike P.
In This Issue
The Amazing Magic Oil
What Are the Ford's Having for Dinner Tonight?
Irritable Bowel Syndrome: You Can Have Relief
Baked "Good For The Soul" Sole
Nutrition Tip of the Month
Watch How You Are Dressing
New Hormone Health Profile
Our Trip to Haiti was Amazing
About Lindy
Watch How You Are Dressing!
When it comes to salad dressings, they are not part of our American constitution—they are not all created equal!
Dressing servings are usually by a 2 tablespoon amount. The health killer is sugar in any form (high fructose corn syrup is one of the biggest culprits). A good rule of thumb is to stick to LESS than 2 grams of carbohydrate per serving.
I was reading labels on ONE brand alone and found a great disparity. Here are a few of the flavors of Marie's dressings:
| | |
| --- | --- |
| | Carb Count |
| 1. Buttermilk Ranch | 1 gram |
| 2. Premium Blue Cheese | 1 gram |
| 3. Lite Blue Cheese | 1 gram |
| 4. Greek Vinaigrette | 1 gram |
| 4. Blue Cheese Vinaigrette | 4 grams |
| 5. Raspberry Vinaigrette | 7 grams |
Oftentimes we think a vinaigrette will be a healthier choice, but they sometimes have added sugar that spikes the carb count. I have seen vinaigrettes as high as 25 grams of carbohydrate (sugar) per serving.
If you are not putting buckets of dressing on your salad, a higher fat, low sugar dressing is a better choice than one that contains a lot of sugar.
New Hormone Health Profile!
Hormonal and physiological imbalances leave many people with nebulous symptoms that are difficult to diagnose and therefore difficult to treat.
I adapted the work of a naturapathic doctor, and came up with a hormone health profile. So often, I suspected conditions such as low DHEA, high insulin, low progesterone or low serotonin, but couldn't really be sure. There are tests by specialized labs, but they are expensive and usually out-of-pocket.
This profile is extensive with a series of checklists of symptoms and conditions. It has been invaluable to me as a "nutrition detective" to help individualize a program for each patient and uncover some root problems.
The hormonal health profile is not meant to definitively diagnose (only a physician can do that), but it can help nutritionally guide the patient.
I am overjoyed to offer this to my patients.
Our Trip to Haiti was Amazing!
About Lindy
Lindy Ford's passion is helping people achieve greater freedom through wellness and nutrition.
Lindy holds a degree in Nutritional Science and Dietetics from the University of Maryland, College Park. She also holds a degree in communications from Towson University. Lindy is a Registered Dietitian and Licensed Nutritionist.
Lindy's experience includes developing and implementing a successful employee nutrition wellness program for the local Health Department where she conducted individualized counseling and education. She has conducted nutrition wellness seminars and classes for a community nurses' organization, local law enforcement, health fairs, senior centers, community and church groups and professional business organizations.
Lindy loves her job. She runs a private nutrition practice where she practices "functional nutrition." Functional medicine supports a person from the standpoint of what constitutes health and not disease. It seeks to get to the root of the problem instead of just treating symptoms. This approach takes longer, but the results are better and long-lasting.
Lindy is a working mom with a family that includes a four year old and she is always striving to achieve balance. She understands and appreciates the challenges that busy moms face.